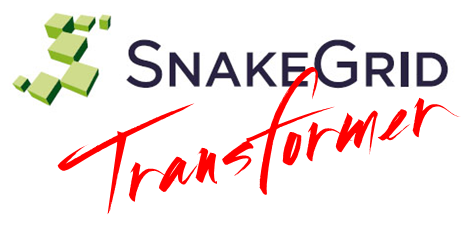 SnakeGrid Transformer is a MicroStation ™ add-on that converts data between several different coordinate systems, including any required SnakeGrid as well as others such as the London Survey Grid, Ordnance Survey National Grid, and some local engineering site grids.
Files are converted from one grid to another in a few seconds with a single button press. No information is lost when files are converted. All symbology and user attributes (e.g. database linkages) are retained. The MicroStation elements are converted according to a set of user-definable rules. Vector maps are dynamically converted to the correct grid as per the user-definable conversion rules. Raster maps are transformed with a multi-point warping algorithm.
SnakeGrid Transformer has been developed in association with our partners dhp11 Ltd, who are responsible for technical support. See http://www.dhp11.com/snakegrid.html for more information on the latest versions, installation and user guides, FAQs, test scripts and so on.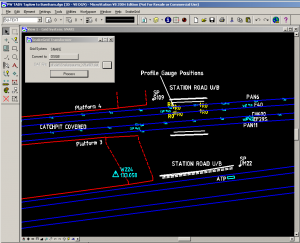 The software is licensed to users on an annual basis – please contact us for a quote on the latest licence fee.